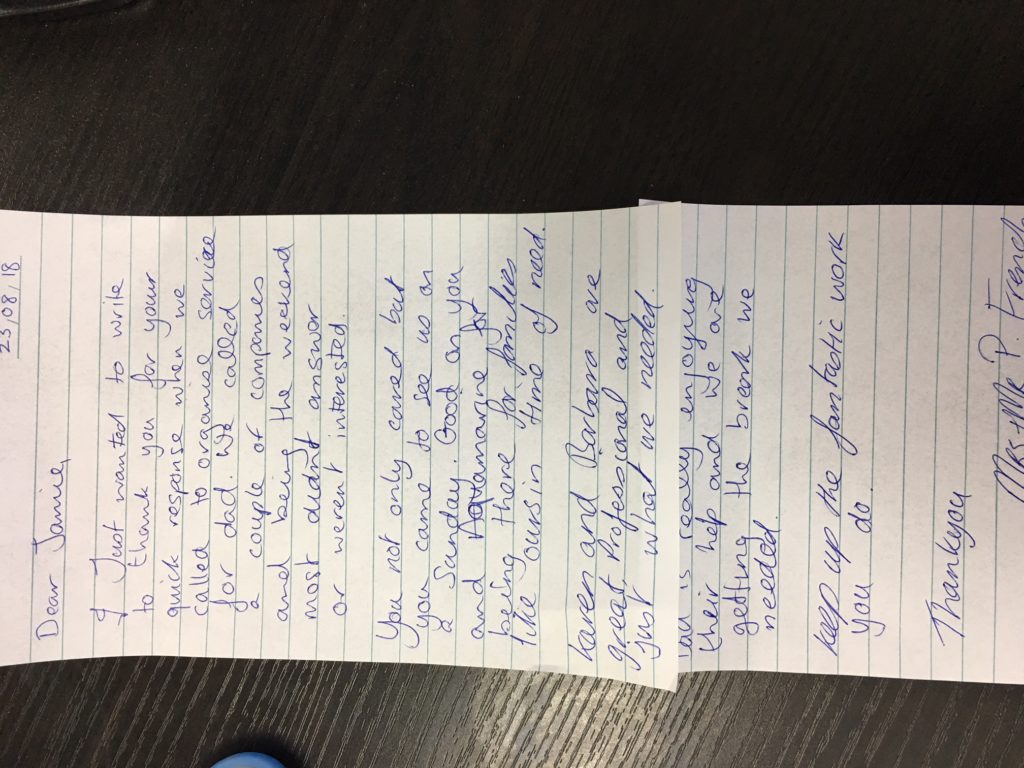 Client Feedback Review on Respite for Aquamarine Personalised Home Care
"Dear Jamie, I just wanted to write to thank you for your quick response when we called to organise Respite service for Dad.
We called a couple of companies and being the weekend most didn't answer or weren't interested.
You not only cared, but you came to see us on a Sunday, good on you and Aquamarine for being there for families like ours in time of need.
Karen and Barbara are great, professional and just what we needed.
Dad is really enjoying the respite help and we are getting the break we needed.
Keep up the fantastic work you do.
Thank you,
Mr and Mrs P. French "
If you need help with respite for a loved one or some home care for your family, please don't hesitate to call the wonderful team here at Aquamarine.
We are always hear to listen and help if we can.
Our wonderful team of carers are available 24 hours a day to assist.